Veterinary Medicine Santa Monica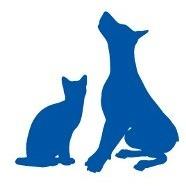 Santa Monica Pet Medical Center
Veterinary Medicine Santa Monica
Call Today
Landline

(310) 393-8218

E-Mail

Twitter

Facebook

Video

Video

Website
Description
Where experience matters. Family Owned and Operated. Santa Monica Pet Medical Center has been serving the Westside since 1964. Our doctors and senior staff have been with us, on average, for over 15 years. That's experience and dedication that you're not going to find at any other hospital. We only schedule 30 minute appointments so that you and your doctor can have a complete, un-rushed conversation about your pet's health. We are family owned and operated. That means that we make our own decisions about what treatment plans to offer, what referral hospitals and expert doctors to refer cases to and what products to carry. Corporate hospitals don't have that luxury - what they offer, where they refer to and what they carry are dicated to them by corporate headquarters - not by what is best for the patient. Call us today to experience a warm, friendly and patient-oriented experience.
Santa Monica Pet Medical Center can be found at 1534 14th St . The following is offered: Veterinary Medicine - In Santa Monica there are 6 other Veterinary Medicine. An overview can be found here.
Keywords Veterinarian, Animal Hospital,.
Reviews
This listing was not reviewed yet:
Payment Options
American Express , Visa , Cash , Discover , MasterCard
Bios
Dr. Mary Isaacs

Medical Director

Dr. Isaacs joined Santa Monica Pet Medical Center's veterinary staff as Medical Director in 2011. Born and raised in Santa Monica, she received her Bachelor's degree in biology from UCLA and her DVM from UC Davis in 1980. She came to us from Veterinary Medical Center in Studio City. She brings a depth of experience to our staff from years of managing her own practice. Dr. Isaacs often brings her parrot, Muku, to work with her. You may have heard him, he's very vocal! Her interests include mountain biking, traveling, cooking and eating interesting food.

Dr. Anthony George

Certified Veterinary Acupuncturist

Dr. George has been with Santa Monica Pet Medical Center since 1991. He grew up in the San Francisco Bay Area and received his Bachelor of Science Degree in Zoology from U.C. Davis in 1986. He continued to receive his Doctor of Veterinary Medicine degree from U.C. Davis in 1990. In addition to practicing general western medicine and surgery, Dr. George has a special interest in traditional Chinese medicine and is certified by the International Veterinary Acupuncture Society. He is also a member of the American Academy of Veterinary Acupuncture, and has traveled to China with members of the Chi Institute to enhance his knowledge of traditional Chinese medicine.

Dr. Annie Hernandez

Associate Veterinarian

Dr. Hernandez has been with Santa Monica Pet Medical Center since 1999. She is a native of the San Fernando Valley. Dr. Hernandez earned her Bachelor of Science from Stanford University and received her Doctorate of Veterinary Medicine degree from University of Illinois in 1998. Dr. Hernandez practiced for one year in Durham, North Carolina before returning to Southern California and joining SMPMC. Dr. Hernandez is our resident ultrasonographer. During her time with us, she has attended hundreds of hours in ultrasound training and really enjoys this aspect of radiology. In her spare time she enjoys skiing, competing in triathlons, and taking care of her brand new baby girl.

Dr. Michael Yuan

Associate Veterinarian

Dr. Michael Yuan joined our veterinary team in 2004. He is a graduate of the University of Pennsylvania's Veterinary Program, receiving his Veterinary Medical Doctoral degree in 1997. Dr. Yuan made his way back to his native Southern California after first practicing in Reno, Nevada. Currently, he and his wife are owned by two cats. Their life with cats inspired him to create a comic strip called Cat Boxes, which you can find at: Catboxes.comicdish.com. In his spare time, he enjoys cooking, hiking and playing poker. Dr. Yuan has developed a keen interest in Veterinary Dentistry and has started expanding his skills in this area. He is now our "dental expert".
Categories
Veterinary Medicine


(310)393-8218 (310)-393-8218 +13103938218